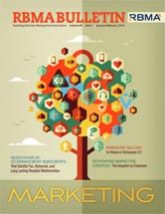 5 Tips for Solid Brand Growth
At the beginning of every New Year, many people make a resolution to right some wrong in their life. Maybe it's to exercise more or drink less. Regardless of the focus, a resolution represents a commitment to effect change in some aspect of one's life when something is amiss. Your brand is no different and should be given a regular "once over" to determine if changes need to be made. Is your brand in a funk or feeling a bit flat?
Download the PDF and read the rest now!