Print & Graphic Design
We create all types of print advertising and provide graphic design services from photo correction to advanced illustration. Our creative capabilities include, but are not limited to:
Print Advertising
Brochures
Portfolios
Patient Referral Forms
PowerPoint Presentations
Outdoor Advertising
Magazine Design & Layout
Tradeshow Displays
Newsletters & e-Blasts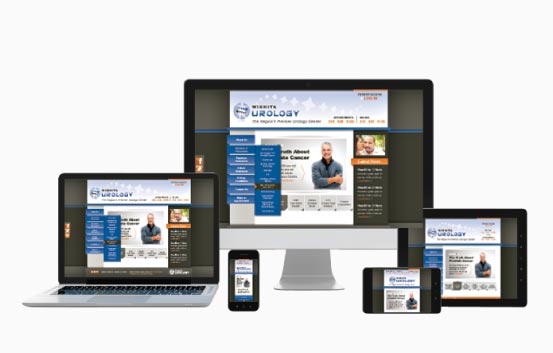 Website Design & Development
We are ready to create an interactive and dynamic first impression for your business on the web. We don't create just any website, we provide custom design and add a personal touch with our development services. Need a little something extra? Don't hesitate to ask. Our web capabilities include, but are not limited to:
Custom Web Design
Domain Registration & Hosting Setup
Content Management Solutions (WordPress & Drupal)
Responsive Site Design & Development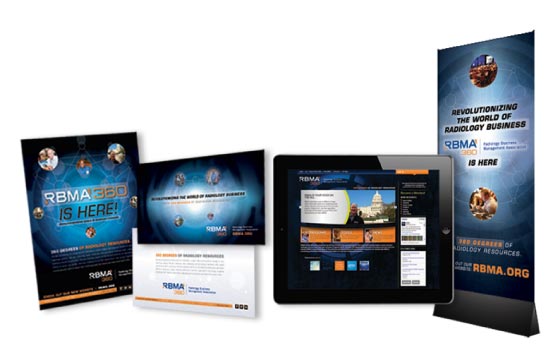 Branding & Identity
What's in a name? A lot, we think! We design logos that communicate your brand and core values and an identity for your business that sets the stage for all of your advertising and marketing initiatives. Need help with re-branding? Our brand capabilities include, but are not limited to:
Advertising & Marketing Strategies
Brand Development or Re-Brand Initiatives
Implementation & Communication
Custom Logo Design
Identity Packages (Letterhead, Envelope, Business Cards)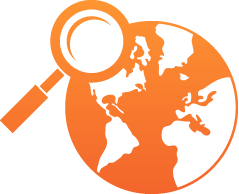 Search Engine Optimization
We give special attention to helping our clients do better on the web. After all, what good would a beautifully designed website be if your business wasn't easily found? Our SEO/SEM capabilities include, but are not limited to:
Keyword Search & Unique Meta Tags
Content Optimization
Link Building
Pay-Per-Click Management
Search Engine & Local Search Submission
Analytics Installation & Webmaster Tools
Ongoing Tracking & Analytics Reports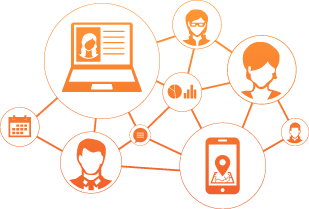 Social Media Marketing
Bringing your brand to life online. Our social media strategy will identify the social networks where you should be participating and is designed to attract visitors and leverage engaging conversations. Our social media capabilities include, but are not limited to:
Create and Manage Profiles
Posting and Page Management
Custom Promotion Tab
Content Development
Social Media Advertising
Reporting on Social Media Analytics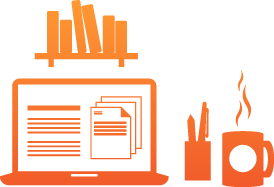 Copywriting
Say more than words. Copywriting does more than describe your services. It combines your message with the best qualities of your business and creates a connection with readers. Highlight the differences between you and your competitors and drive your potential customers into action. Our copywriting capabilities include, but are not limited to:
Print

(Such as Advertising & Brochures)

Web & Social Media
Blogging
Marketing Collateral
Public Speaking
Kim Kelley is a seasoned, public speaker with experience speaking for large and small groups with diverse backgrounds and interests. She identifies core issues affecting your business and highlights solutions in her detailed, educational and entertaining presentations. Some of the topics she presents include:
Marketing Strategy
Social Media Marketing & Strategy
Content and Inbound Marketing
Profitability/ROI
Branding
Graphic Design & Marketing Collateral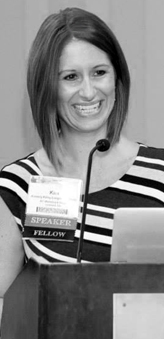 Marketing Consulting
Do you need assistance identifying the issues affecting your business's success? Need to establish synergy and propel your business to the next level? Our consulting capabilities include, but are not limited to:
Radiology Marketing Consulting
Comprehensive Marketing Plans
Integrated Marketing Action Plans
Implementation

Dive
Dig deep into your history, goals, industry, market and demographic to define message.

Construct
Plan teams, branding and marketing based on goals, timelines, and budget.

Launch
Actualize your project… Launch web sites, print marketing pieces, and show up.

Gauge
Analyze results and strategize as needed in order to directly foster goal achievement.
"All I can say is WOW! The diversity in colors, designs, layout, etc. is just staggering. You are very talented. I just wanted you to know that I think you are a ROCK STAR!!!!"
Twila Puritty, MBA
Wichita Urology